Dancing With the Stars co-host
Brooke Burke and David Charvet
, her longtime partner and fiance,
got married last night
, according to reports.
The location: On a boat under the stars off the coast of St. Bart's, with their kids. Hard to imagine a more special moment for the couple, both 39.
"We're just at that place, where love is deep and meaningful, and we're feeling very settled," Brooke said of their relationship earlier this year.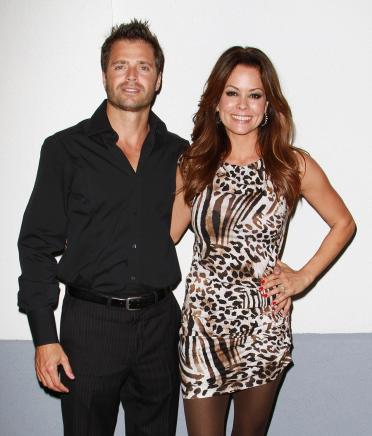 Brooke Burke began dating David Charvet, who starred on Baywatch and the original Melrose Place, in 2005. He proposed to her just one year later, in 2006.
They are parents to daughter Heaven Rain, 4, and son Shaya Braven, 3. Burke has two daughters, Neriah, 11, and Sierra, 9, with ex-husband Garth Fisher.
In an interview with THG earlier this year, Brooke spoke about her "celebrity mom" status and making time for both herself and her relationship with David, despite the challenges of balancing her career and four kids.
It's a busy life, but it seems like it couldn't be going better for her. Congratulations to the newlyweds and to the entire family!
steve@thehollywoodgossip.com (Free Britney)

14 Aug, 2011




--
Source: http://www.thehollywoodgossip.com/2011/08/brooke-burke-and-david-charvet-married/
~
Manage subscription | Powered by rssforward.com