Welcome, gossip fans, to another edition of
THG's Caption Contest
!
Earlier today, we posted a video of
Britney Spears pole dancing
up a storm for a lucky fella in concert ... a lucky fella by the name of Pauly D!
What could she and the
Jersey Shore
star be saying/thinking here?!
You tell us! Just click "Comments" below and submit your best caption(s)! Go to it! We will announce a winner
Monday
. Best of luck, all ...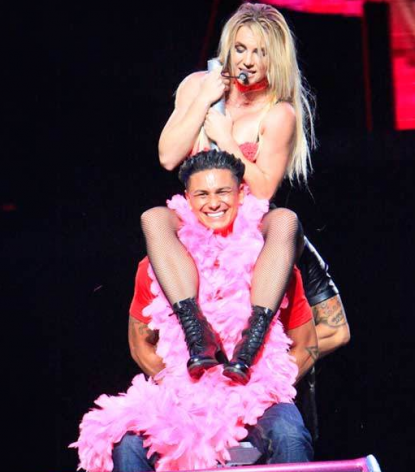 steve@thehollywoodgossip.com (Free Britney)

13 Aug, 2011




--
Source: http://www.thehollywoodgossip.com/2011/08/thg-caption-contest-britney-and-pauly/
~
Manage subscription | Powered by rssforward.com